Contact Us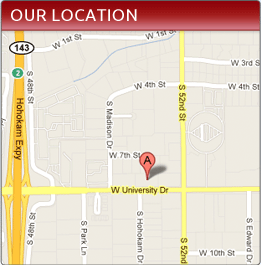 Come Visit Our 9,000 sq/ft Warehouse Store!
2150-A W. University Dr.
Tempe AZ, 85281
Click Here For A Map To Our Location!
Give Us a Call
Local: (480) 894-4632
Toll Free: (800) 783-4632
Fax: (480) 894-4648
Write Us Something
Customer Service: CustomerService@apparelprousa.com
Connect With Us
Like us on Facebook and get updates on special coupons and promotions!